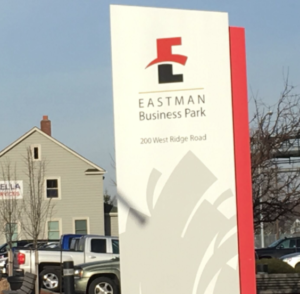 Kodak says Eastman Business Park is looking for proposals to develop a lot on West Ridge Road into restaurant, retail and office space.
Kodak wants the lot directly across West Ridge Road from the Kodak Center Theater to complement its investment in the new theater image and marquee. The company says it also figures on the right development for that lot being a big part of its master plan to transform the East End of the former Kodak Park.
Eastman Business Park President Dolores Krutchen says in a statement that they want to be a place where people can plan their entire night out…dinner, and the theater after.
The Request for Proposals on the property went out today…and Kodak hopes to select the winning project by February.